Fitness instagrammers are a current trend on social media. Instagram is the ideal platform for anyone looking for inspiration, whether for fashion and trends, food, training and fitness or to take that perfect shot!
If you are thinking of adopting a healthy lifestyle and need a little motivation and inspiration, fitness influencers can give you the boost you need. They share training tips, food, healthy habits and, above all, their routine. Find out here 9 fitness instagrammers that you really have to follow. They can certainly inspire you to create your own story.
1. MissFit: The fitness engineer instagrammers
Mariana Rocha – or, as she is known in the Instagram world, MissFit – created her page more than four years ago. Currently, this fitness instagrammer has more than 105,000 followers. She is an engineer by profession and seeks to show that it is possible to combine an 8-hour workday with an active and healthy life.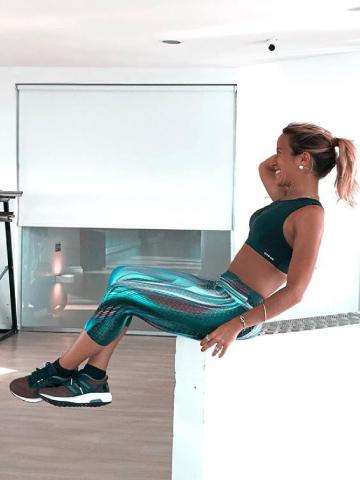 In addition to her Instagram account, Mariana also has a blog where she shares her routines, food and training tips. More recently, because she is expecting her first child, she has extended the theme to women who wish to maintain an active lifestyle during pregnancy .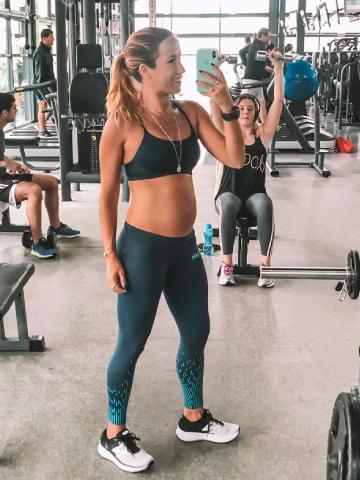 2. Maria Palma: Instagrammer and YouTuber healthy
Maria Palma confesses to being passionate about country life, fit and healthy. She is from Alentejo and is followed by more than 90 thousand people. It also has a Youtube channel where it talks about healthy lifestyle, training, recipes, fashion, tips, travel and more!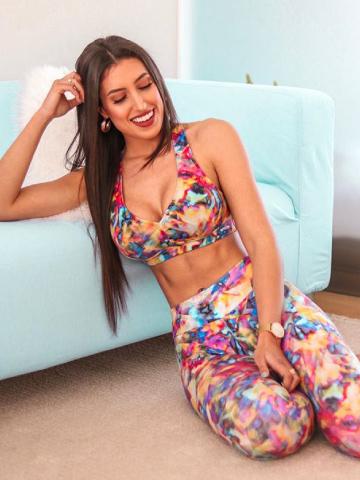 He says he created his Instagram account because it was on this social network that he found the inspiration he needed to dive into the fit world .
3. Vanessa Alfaro: The example of determination
Vanessa is one of the fitness instagrammers with the most followers in Portugal. On Instagram, it is followed by 150 thousand users. In addition, she is the creator of the blog Shape Your Body by Vanessa Alfaro.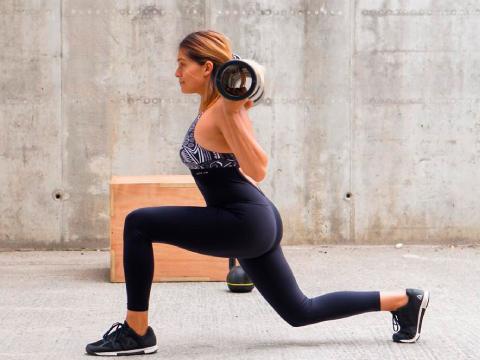 She lost an impressive 20 kg in four months and became one of the best known fitness instagrammers in our country. Your profile is ideal for those looking for food and training tips to change their lifestyle . In addition, she also shares her looks and fashion advice .
4. Carolina Gomes da Silva: Multichannel influencer
In addition to her Instagram account with over 56 thousand followers, Carolina is the author of the Go Carol blog and has a YouTube channel with the same name.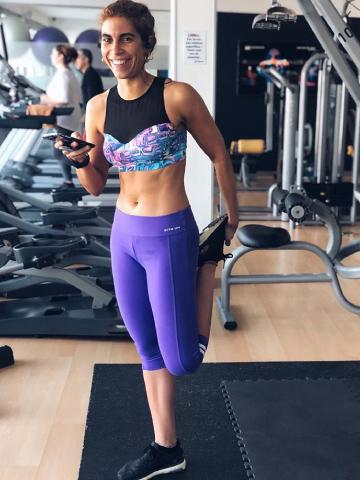 She confesses that she is a sports fan, sharing her training routine , food and supplementation daily. Being vegan , he is also dedicated to sharing recipes and suggestions for restaurants where he can eat without escaping his diet.
5. Anita Healthy: Eating healthy has never looked easier
Ana Rita – or, as she is known on Instagram, Anita Healthy – has a degree in Applied Mathematics, but her great passion is healthy and natural cuisine . More than 46,000 people follow your Instagram account.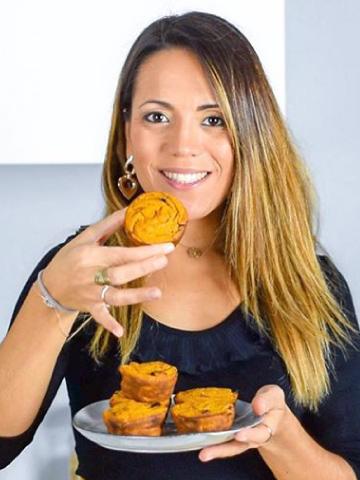 From this passion for a healthy lifestyle, his homonymous blog was born. In addition to recipes that are accompanied by photographs carefully captured and edited by Ana, she also shares her lifestyle. This includes tips on food and mindfulness .
6. Inês Direito: From healthy lifestyle to digital
Inês is a researcher in the field of Biomedicine and passionate about a healthy lifestyle. With more than 20 thousand followers, this is another fitness instagrammer that you can't miss.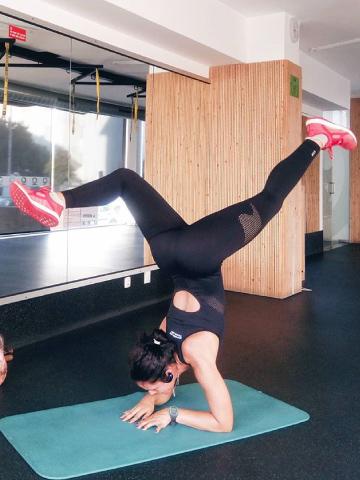 It is through the blog Direito por Linhas Tortas that he shares much of his knowledge. There you can find many food and training tips. In addition, you can read reviews of beauty and technology products , suggestions from stores, among others. Inês strives to respond to all the messages and comments that her followers make to her.
7. Anaísa Gonçalves: Influencer of fit outburst
Anaísa started her journey in the fitness world in mid-2013. She is currently followed on Instagram by more than 20 thousand people and is also the author of the Running for Pancakes blog.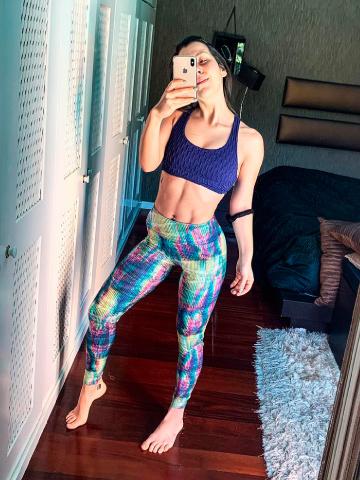 The account of this fitness instagrammer is known for its #desabafos, where it shares and cultivates self-love and the balance between healthy lifestyle and moments out of routine . Here, too, there is space, for example, to eat a pizza or go out with friends for a drink.
8. Ana Catarina Oliveira – In search of her best version.
Catarina is 21 years old and is known in the Instagram world as Cattefitness . In this social network, it has more than 27 thousand followers.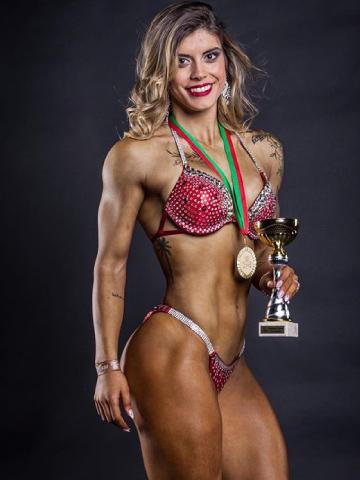 She is finishing her degree in Physical Education and Sport and is passionate about bodybuilding . In 2017, it won 1st place in the wellness category at PowerExpo. It also won the Northern regional competition in 2018 and 2019.
To reach this level, Catarina lost 13 kg. She is also an advocate that the image of a perfect body does not exist and seeks the best version – one that makes her feel healthy and happy.
Achievements are shared with your followers through training tips, food and healthy recipes.
9. Tatiana Costa: Creator of new fit flavors
In addition to being a designer, Tatiana Costa is also fitness athlete and personal trainer . However, the greatest passion of this fitness instagrammer is to create new healthy recipes. On Instagram, which has more than 41,000 followers, shares its training, food and tips to inspire people to follow a healthier lifestyle.
At the same time, Tatiana also co-authored Scoop by Scoop. This is an online space where you can find content on the subject of fitness, but not only. It is also a space dedicated to health, healthy eating and lifestyle.
For those who want to achieve fitness, it is possible to get online training advice / monitoring . Finally, for the sweet tooth, there is also a online store of healthy sweets to eat without guilt.